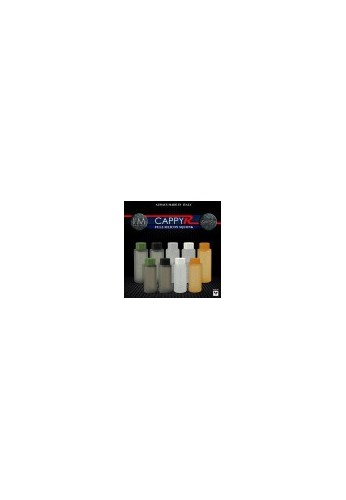 Cappy R - Sunbox & Infinity Mods
Cappy R par Sunbox and Infinity Mods : à utiliser avec vos box BF préférées ! 100% made in Italy !
Attention : dernières pièces disponibles !
Date de disponibilité: 0000-00-00
En achetant ce produit vous pouvez gagner jusqu'à 6 points de fidélité. Votre panier totalisera 6 points pouvant être transformé(s) en un bon de réduction de 0,30 €.
Cappy R bottle par Sunbox and Infinity Mods. Une nouvelle bouteille tout en silicone alimentaire. Simple à utiliser !
La bouteille est disponible en différentes couleurs et tailles :
- Small : 17,45mm x 46mm (dont Cap : 8,2mm x 13,4mm)
- Medium : 18mm x 52,2mm (dont Cap : 8,2mm x 13,4mm)
- Rubik : format small carré